Congratulations to the Oly track guys for a fantastic ending to the 2021 season! Yesterday, 4 state qualifiers turned themselves into 4 state medalists! Chase Litwiller(fr) tied for 9th place with a leap of 6' 0.75" in the high jump; Charlie Kistner(sr) placed 7th with an all-time personal-best time of 9:32.71 in the 3200 meter run; Carter Phillips(jr), Alec Pfeffer(sr), Chase Mayberry(sr), & Owen Dare(jr) teamed up to place 8th in the 4x800 meter relay; and Alec Pfeffer(sr), Andrew Litwiller(jr), Owen Dare(jr), & Justin Siebert(sr) combined for a 6th place season-best time of 3:27.01 in the 4x400 meter relay. Both relays had Brad Schardan (jr) to thank for helping them qualify for the state meet. Brad competed in both relays last week at the sectional meet, but broke his fibula with 60 meters to go in the 4x400 relay.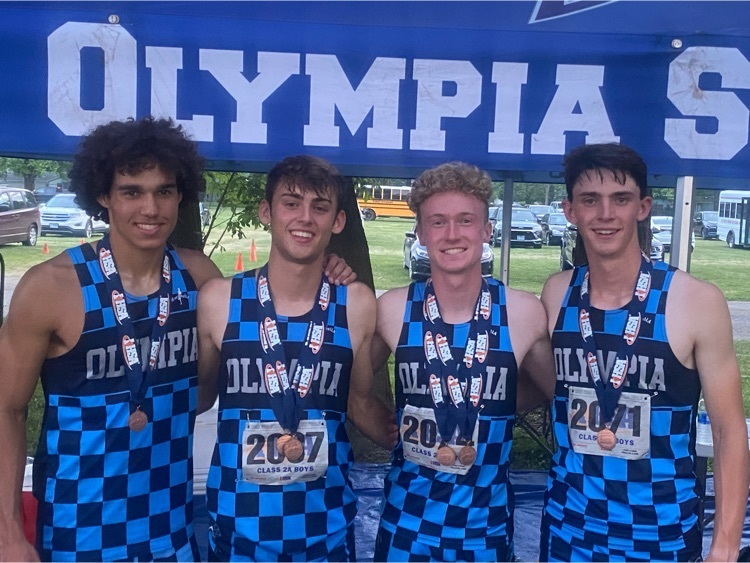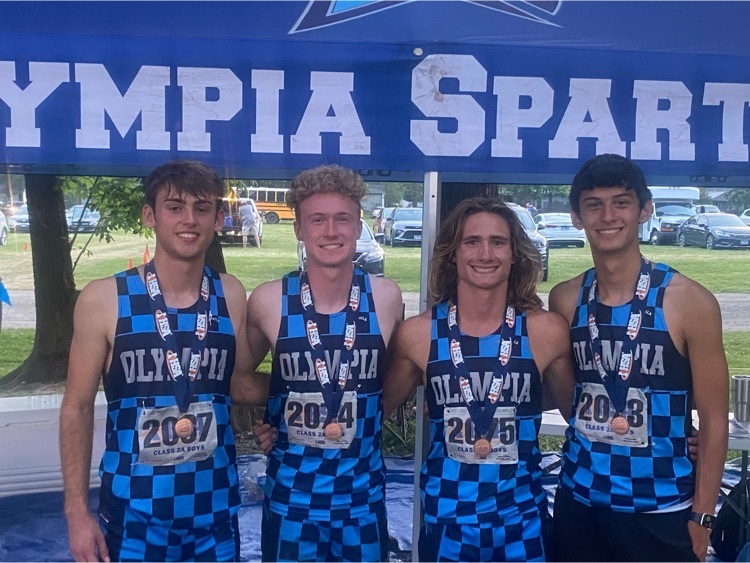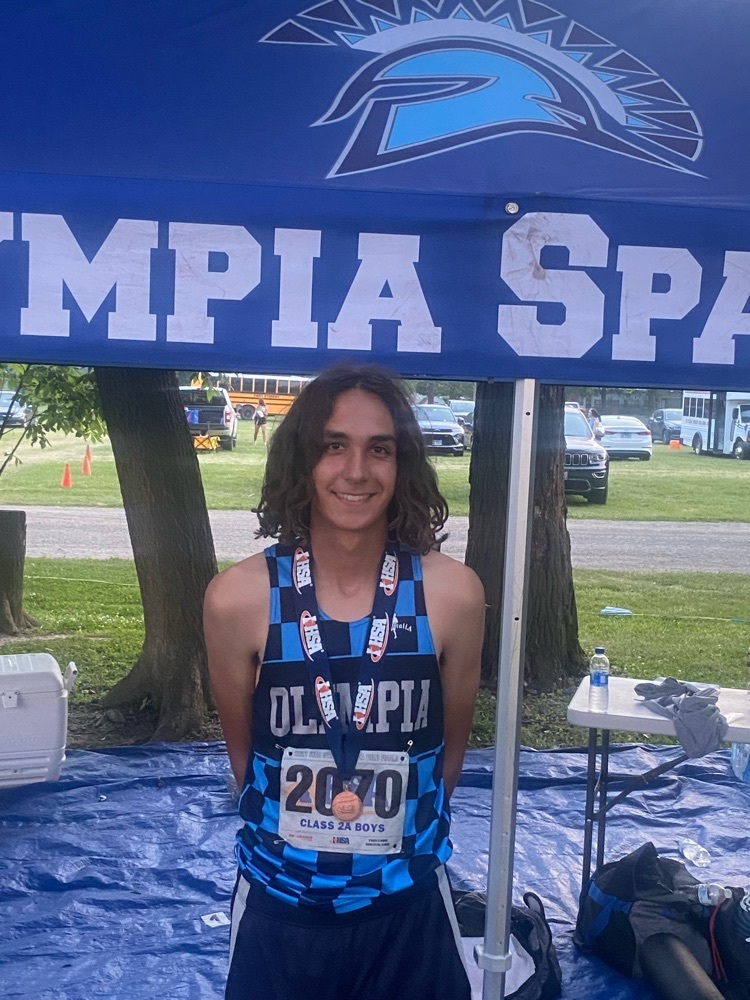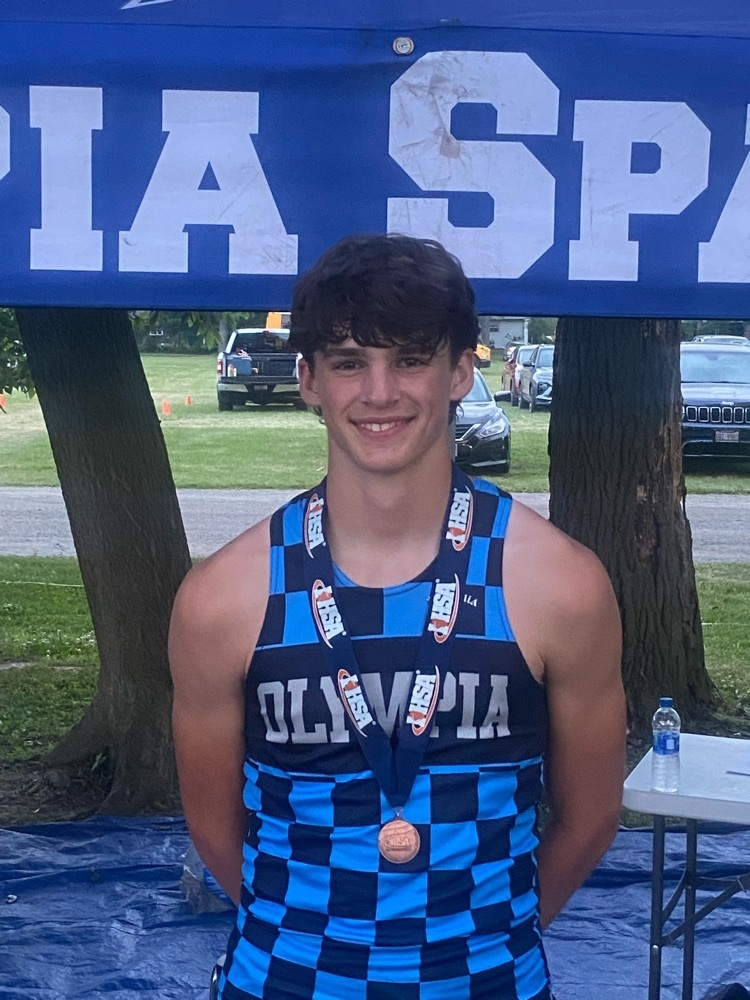 Congratulations to Savanah Beavers on an outstanding track and field season. Savanah wrapped up her Olympia Track career by placing 5th in the 3200 meter run at the 2A State track and field meet Friday at Charleston in a time of 11:14.15. Earlier in the season she crushed the school record of 11:21.33 by running 11:04.32. Savanah will be attending Lehigh University in Pennsylvania where she will be studying physics and running cross-country and track. Good luck to Savanah in all her future endeavours.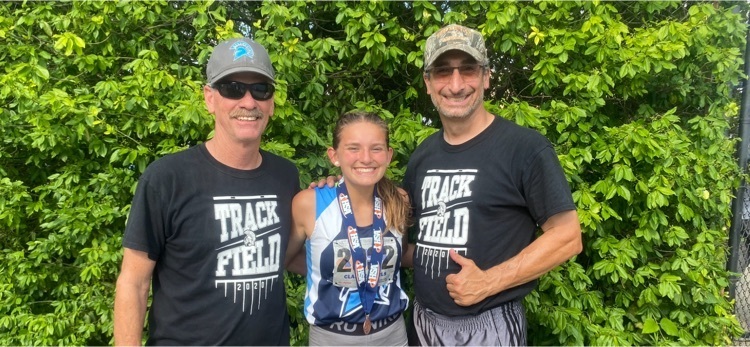 Congratulations to Savanna Beavers for finishing 5th in the IHSA State Track meet in the 3200 meter run.

Skyward will be inaccessible this morning while we complete the Year End rollover process. We will communicate when it is available again later today. Thank you for your understanding.
Congrats to the Olympia guys track team on an outstanding sectional meet at Metamora tonight! The team produced 18 personal-best performances and 4 state qualifying performances! Individuals advancing to the state meet next Friday at Eastern Illinois University are Chase Litwiller in the high jump (clearing 6' 1.5") and Charlie Kistner in the 3200 meter run(9:48.40). Two relays that advance include Owen Dare, Alec Pfeffer, Carter Phillips, & Brad Schardan in the 4x800 (ranked 2nd in the state at 8:09.93) and Alec Pfeffer, Brad Schardan, Carter Phillips, & Justin Siebert in the 4x400 (ranked 3rd in the state at 3:27.51). Great job team and best of luck next week at state!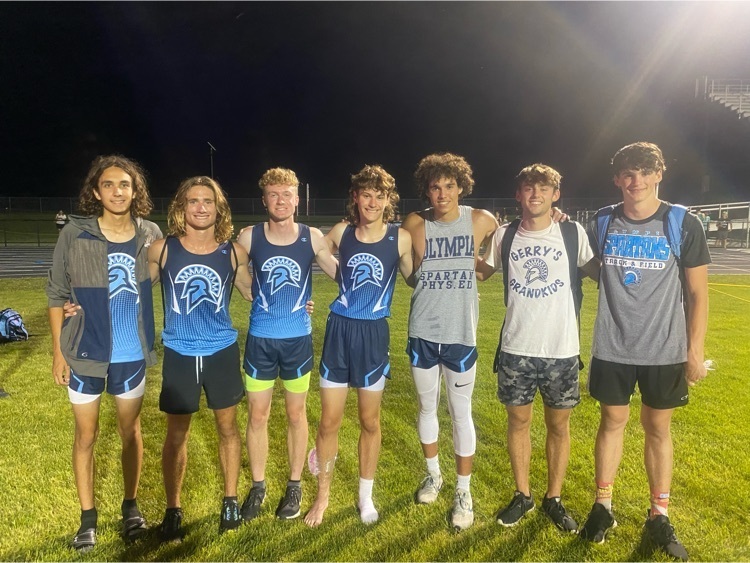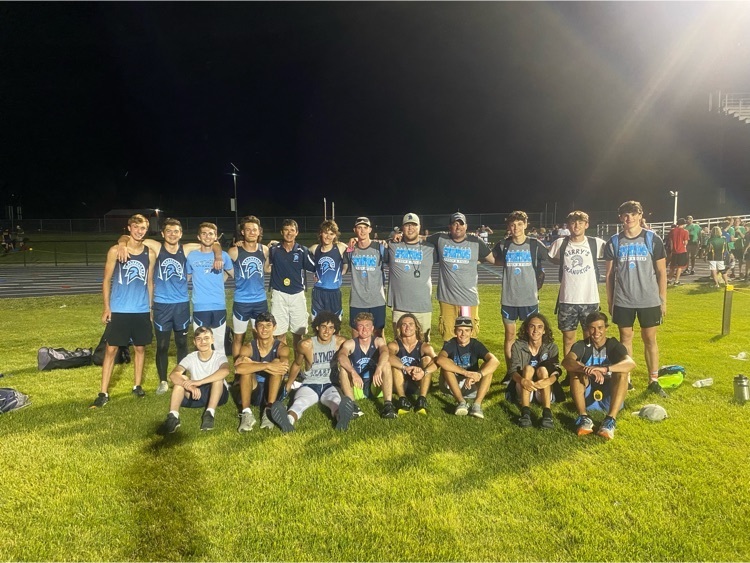 Congratulations to the Olympia Spartans Softball team on defeating Kewanee in the Sectional Semi-Final 7 to 2. The Spartans advance to the Sectional Championship game on Thursday June 10th at 4:30pm at Olympia High School.
Collaboration happens even during the summer months at OMS as our teachers learn about reading strategies which support improved comprehension! #PlanningForNextYearAlready #TeachersRock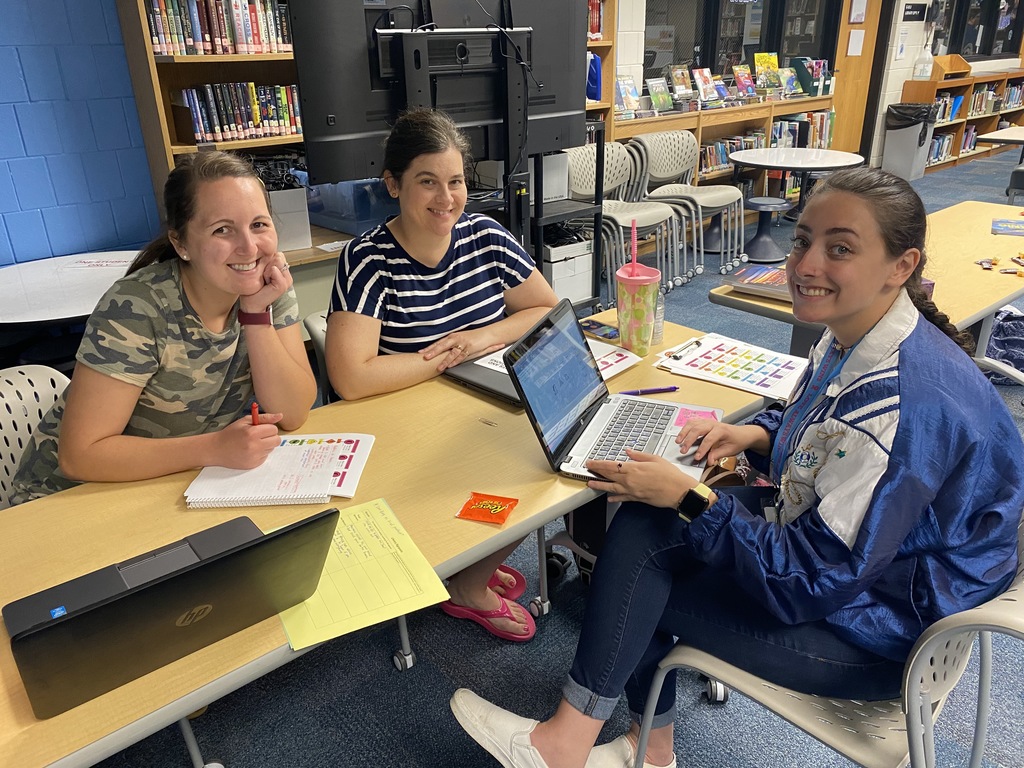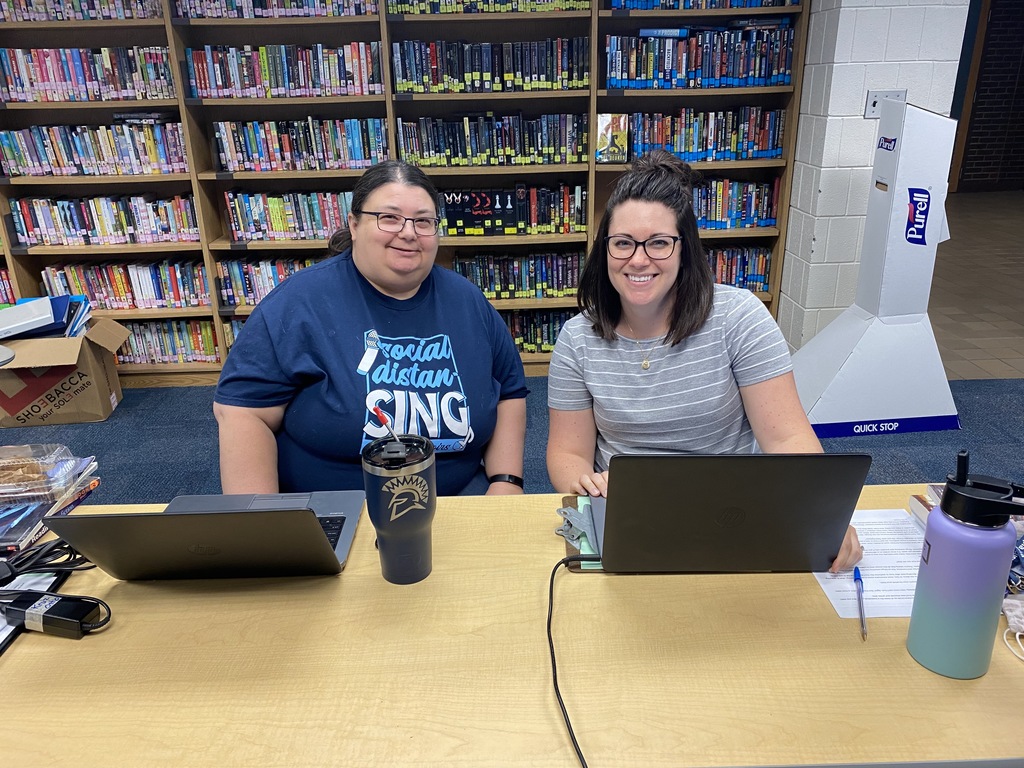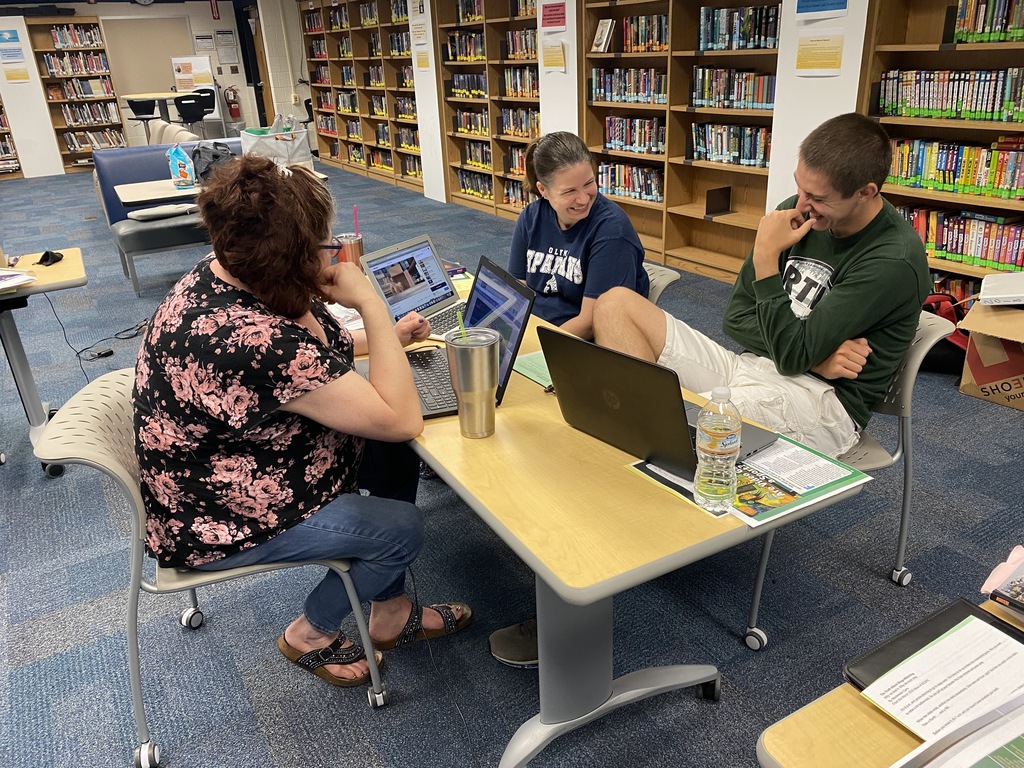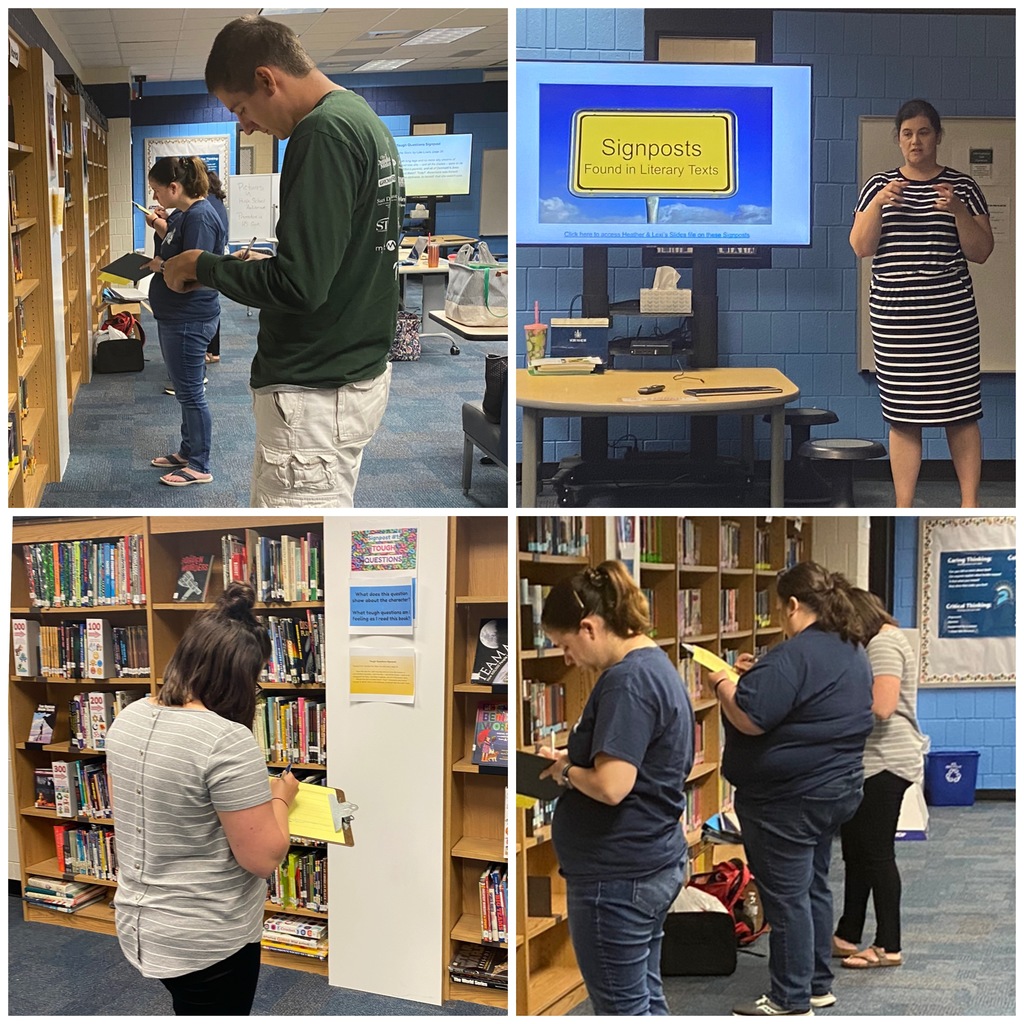 Reminder! 2021 Football Cheerleading Tryouts will be next week, June 15 & June 16 at OMS. Both sessions will be 9am-noon. If you are interested in trying out, see the following link with more information or email Coach Beachy at
darci.beachy@olympia.org
.
https://bit.ly/3yiBEqN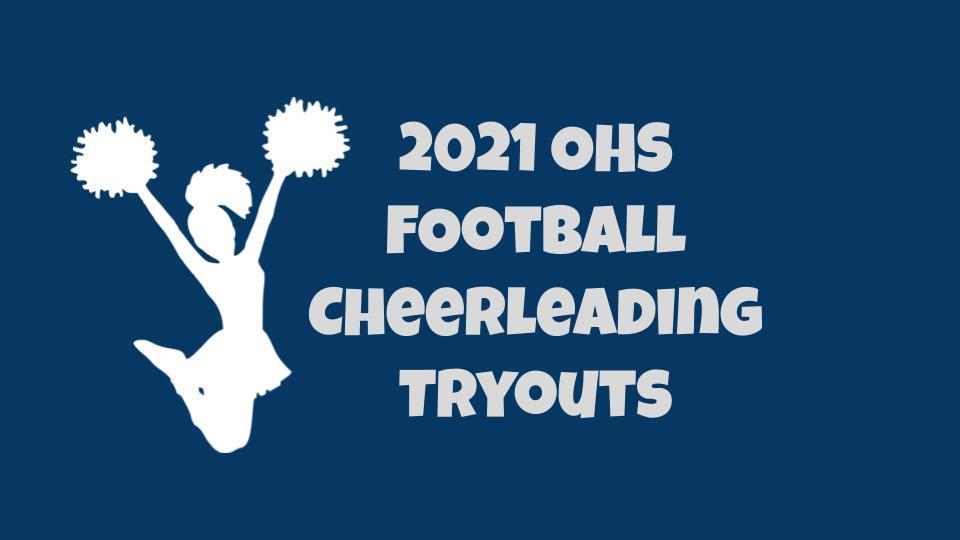 Olympia Spartans Baseball with a 3 to 0 win over Paxton-Buckley-Loda to advance to the Regional Championship game on Monday June 7th at Shelbyville at 4:30pm

Congratulations to the Olympia Spartans Softball team on their 4 to 2 victory over Peru St. Bede to claim the Regional Championship. The Spartans will host the first game on the Sectional on Tuesday June. 8th vs. Kewanee H.S. at 4:30pm

Olympia Softball with a 15 to 0 win over Spring Valley Hall in 4 innings in the Regional Semi Final. Danika Frazier with a no hitter and a home run. Spartans will play the regional championship tomorrow June 4th at Olympia at 4:30pm vs. the winner of Eureka and St. Bede.
Even though the students are gone for the summer, teacher leadership teams gathered today to begin planning for next year. These Spartans are committed to continuous improvement. #SpartanPride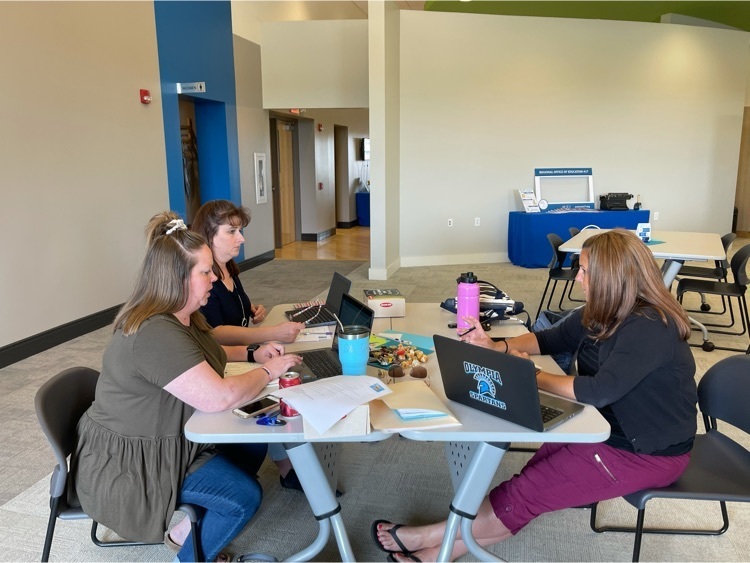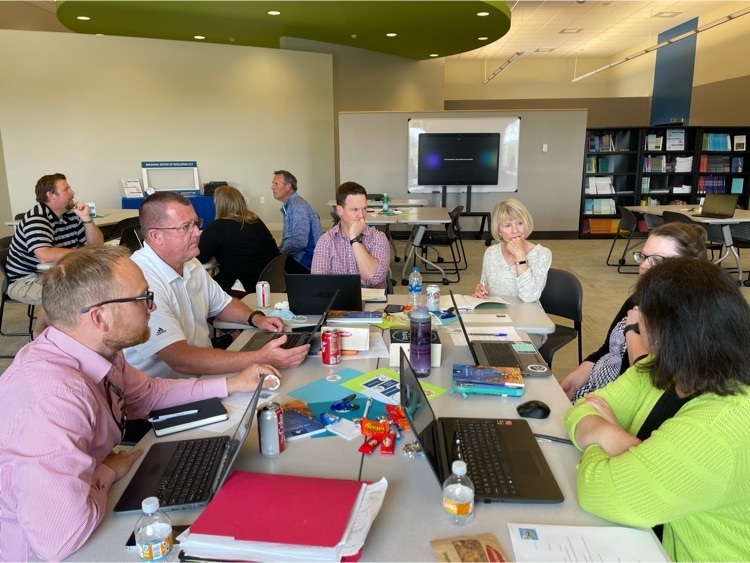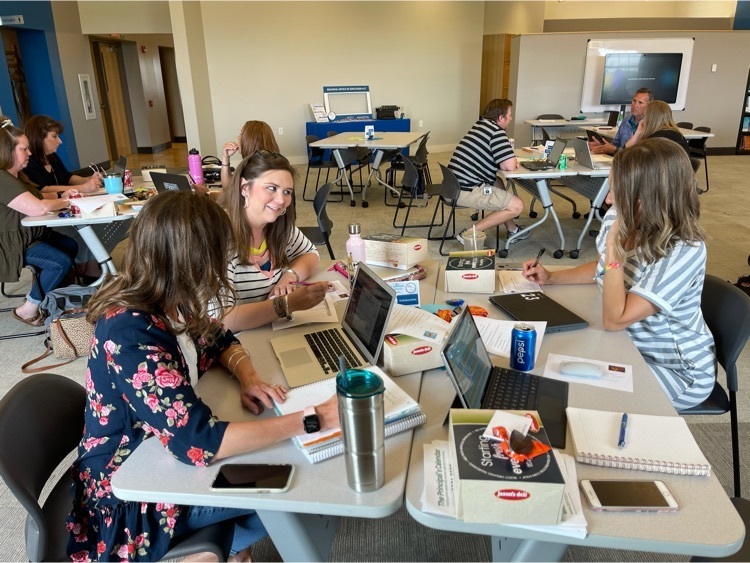 The varsity softball game on Saturday May 29th will now start at 11:00am with the JV game to follow.

The varsity and JV baseball games scheduled for today May 28th have been cancelled. The varsity and JV games scheduled for tomorrow at Lexington have also been cancelled. Varsity will play at St Joe tomorrow at 10:30am

The high school school boys track meet at Metamora today May 28th has been cancelled.

OHS thanks Doug Davis and Country Companies for providing lunch on the last day of school. Also, they presented OHS $750 for student STEM projects and $500 to Lisa Knuffman for books for her classroom! Thanks again!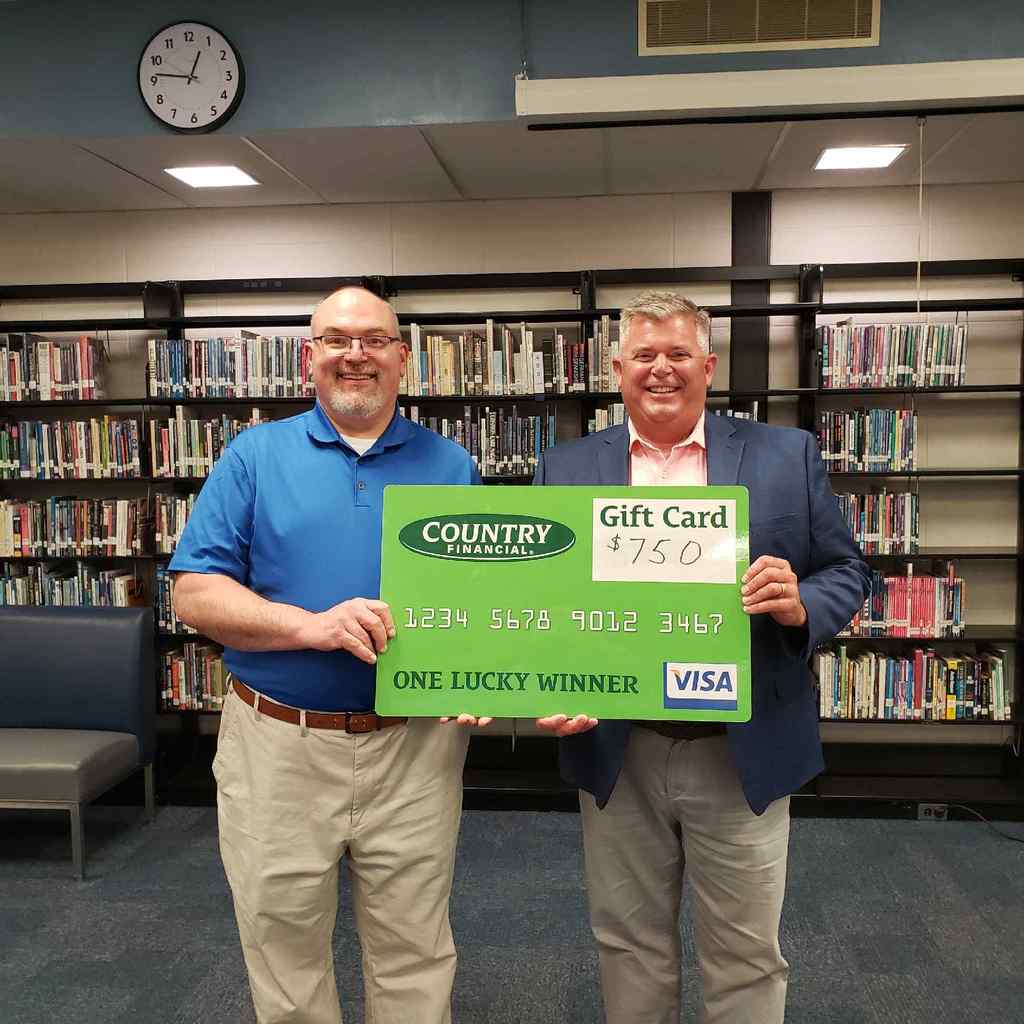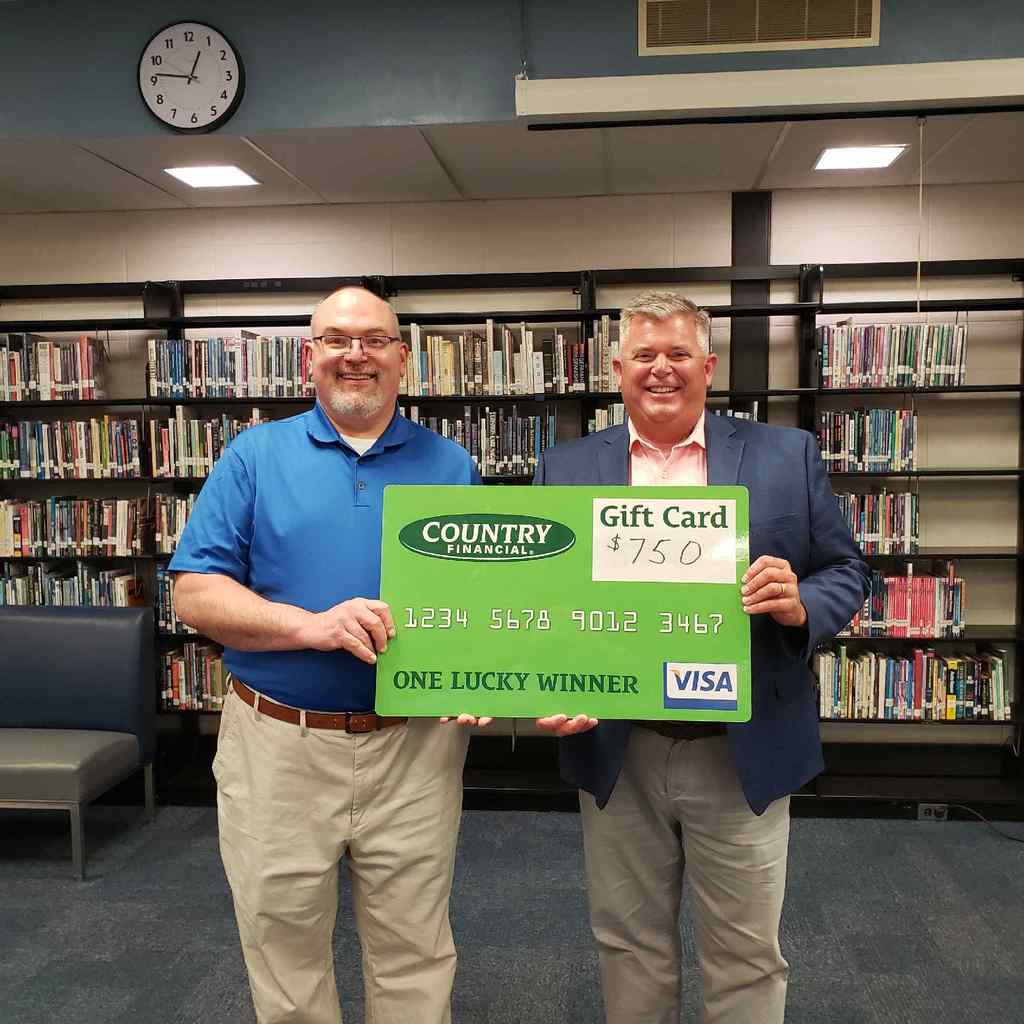 The home high school track meet scheduled for Friday May 28th has been cancelled.

The varsity and JV baseball and softball games scheduled for today May 27th have been cancelled.