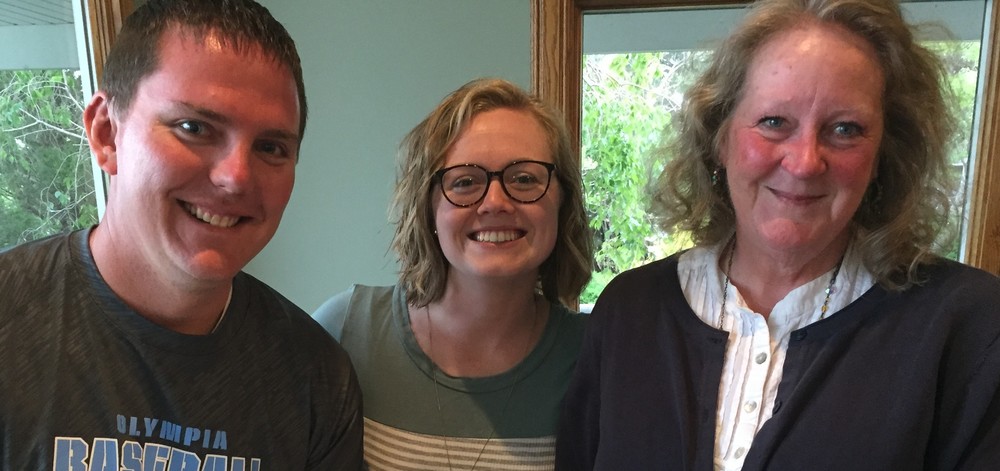 OMS Celebrates Staff Members Moving On
Heather Schwarting
Wednesday, May 23, 2018
Three members of the Olympia Middle School staff are moving on to new chapters in their lives.
Andy Walsh has served as OMS's principal for the last eight years. Prior to this, he was a history teacher at Olympia High School. During this time, Mr. Walsh has effectively led students, parents, and staff through many stages of development and change, culminating with this year's Horizon Schools to Watch designation for our school. Mr. Walsh has accepted a position as the Olympia's Director of Student Services for the 2018 - 2019 school year. In this new role, Mr. Walsh will oversee food service, transportation, health services, safety and security for all students.
Megan Van Gorder has served as OMS's Student Services Coordinator for the past two years. For three years prior, she was the eighth grade social studies teacher. Whether teaching or providing guidance for students, Mrs. Van Gorder always leads with creativity and innovation. Mrs. Van Gorder and her family are relocating to DeKalb, Illinois in June to establish a new church in that area. Mrs. Van Gorder will also begin working on her Doctorate degree in History at Northern Illinois University in the fall.
Janet Boitos is retiring after a twenty-five year career in education. She began at Minier-Armington Elementary as a fifth grade teacher for one year before "moving up" to sixth grade, which is where she has spent the remainder of her time in the district. Mrs. Boitos has sponsored Student Council and Chess Club among other student organizations and clubs. Known for her student-centered, original teaching style, Mrs. Boitos has left a legendary impact on two generations of Olympia families.
While the staff, parents, and students will miss these individuals, their impact will be felt in the halls and classrooms of OMS for years to come. We wish them well in their new endeavors!